The annual student conference "German Language and Digitalisation 2023" was held at the Innovation Centre on 18.04.-19.04.2023.
The conference was organised by the Kyrgyz-German Institute of Applied Informatics with the financial support of the DAAD.
Co-organizers of the event: The State Service for Intellectual Property and Innovation under the Government of the Kyrgyz Republic "Kyrgyzpatent" and the Innovation Centre under the Kyrgyzpatent.
A. Tologonova, Rector of INAI.kg, gave a welcoming speech.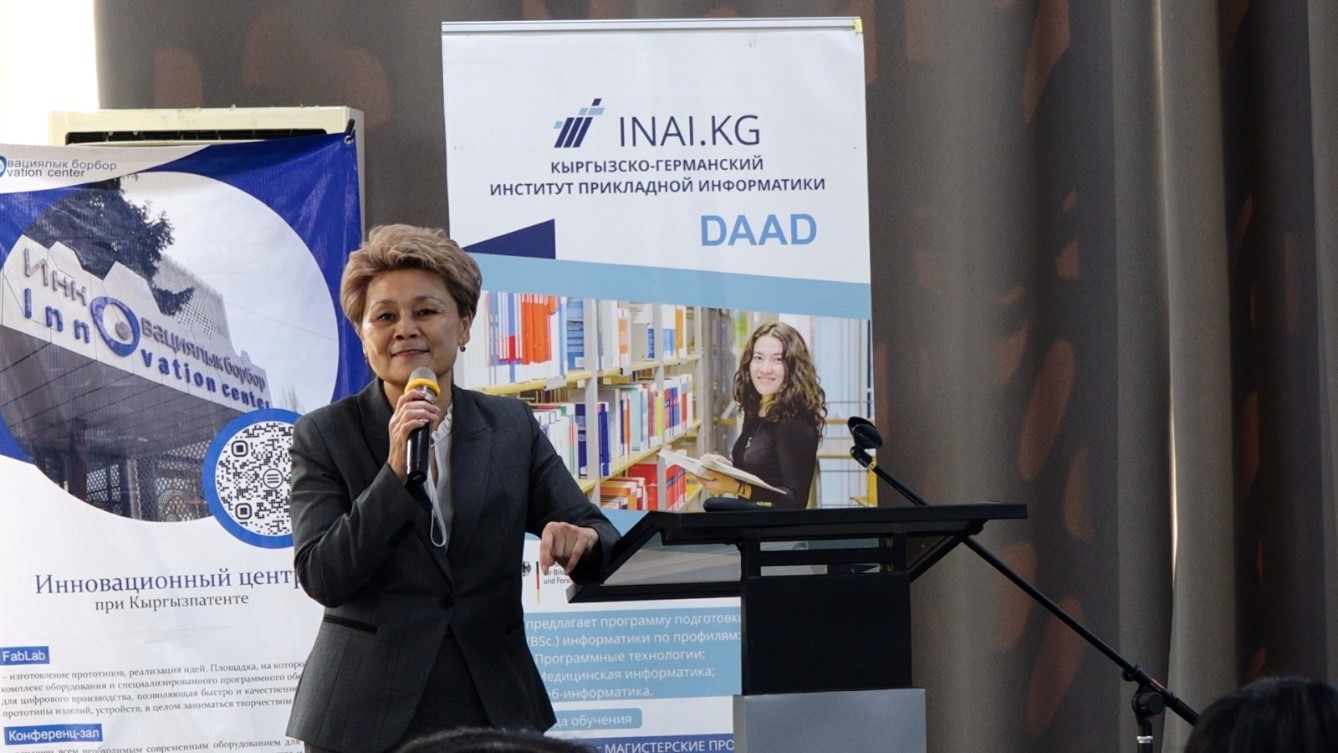 and Ms Laura Kunkel representative of the German Embassy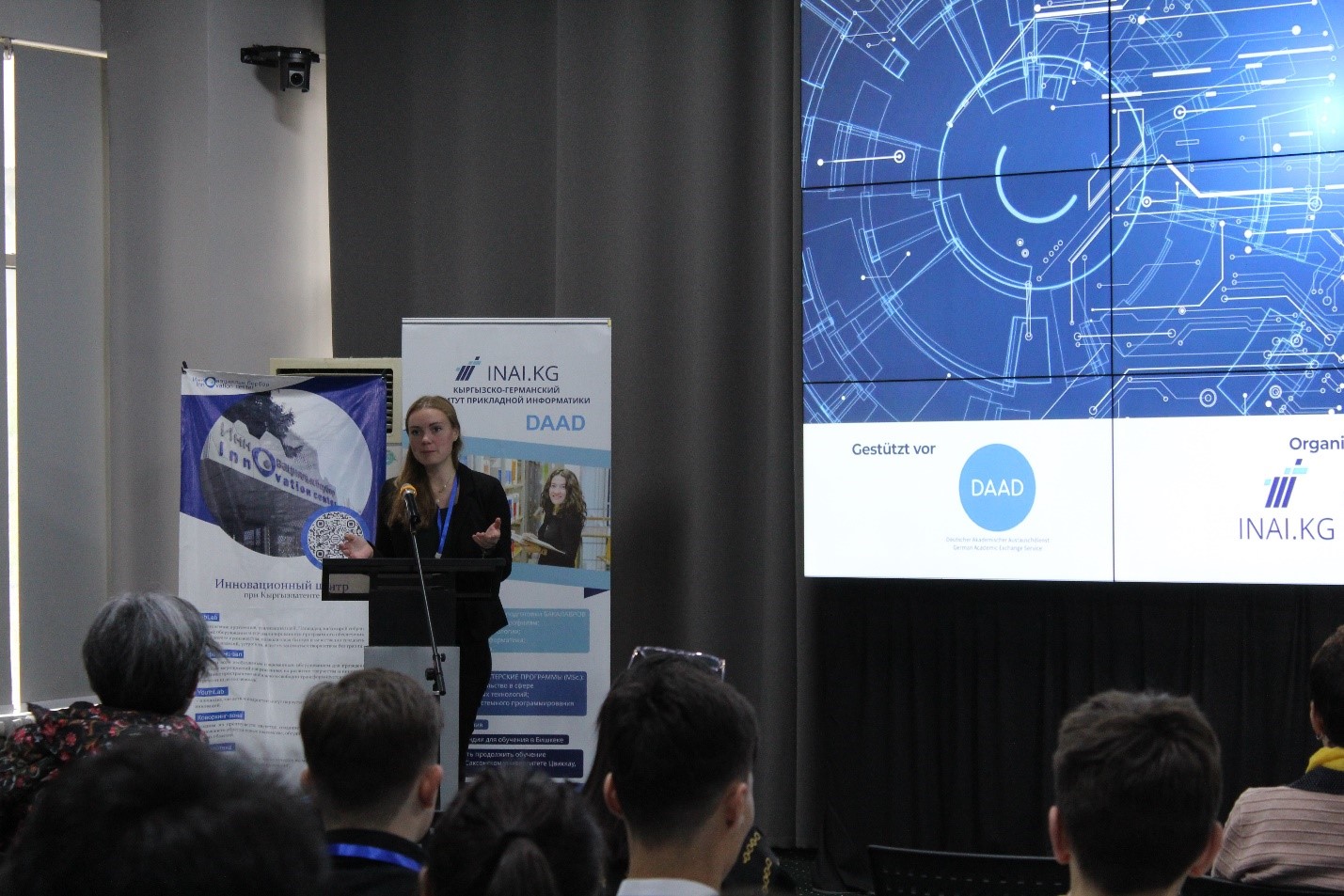 At the Conference, the students of INAI.kg presented the results of their independent work with special literature and the approaches they found to solving complex practical problems in various programming languages in German.
Students from BGU, KSNU, KSTU and KSMA also took part in the conference with presentations on "German Language and Digitalisation".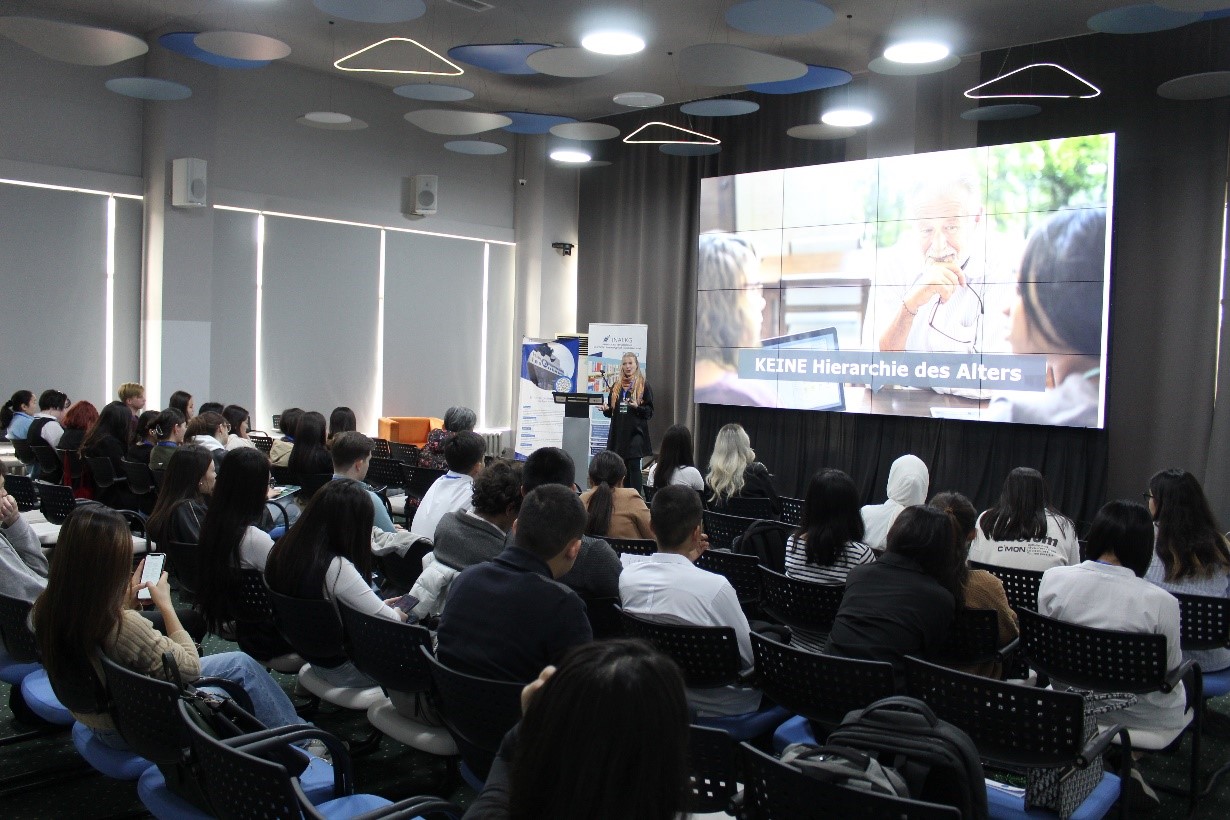 The conference was a platform for networking between participants, demonstrating public speaking skills and sharing digitalisation experiences in German.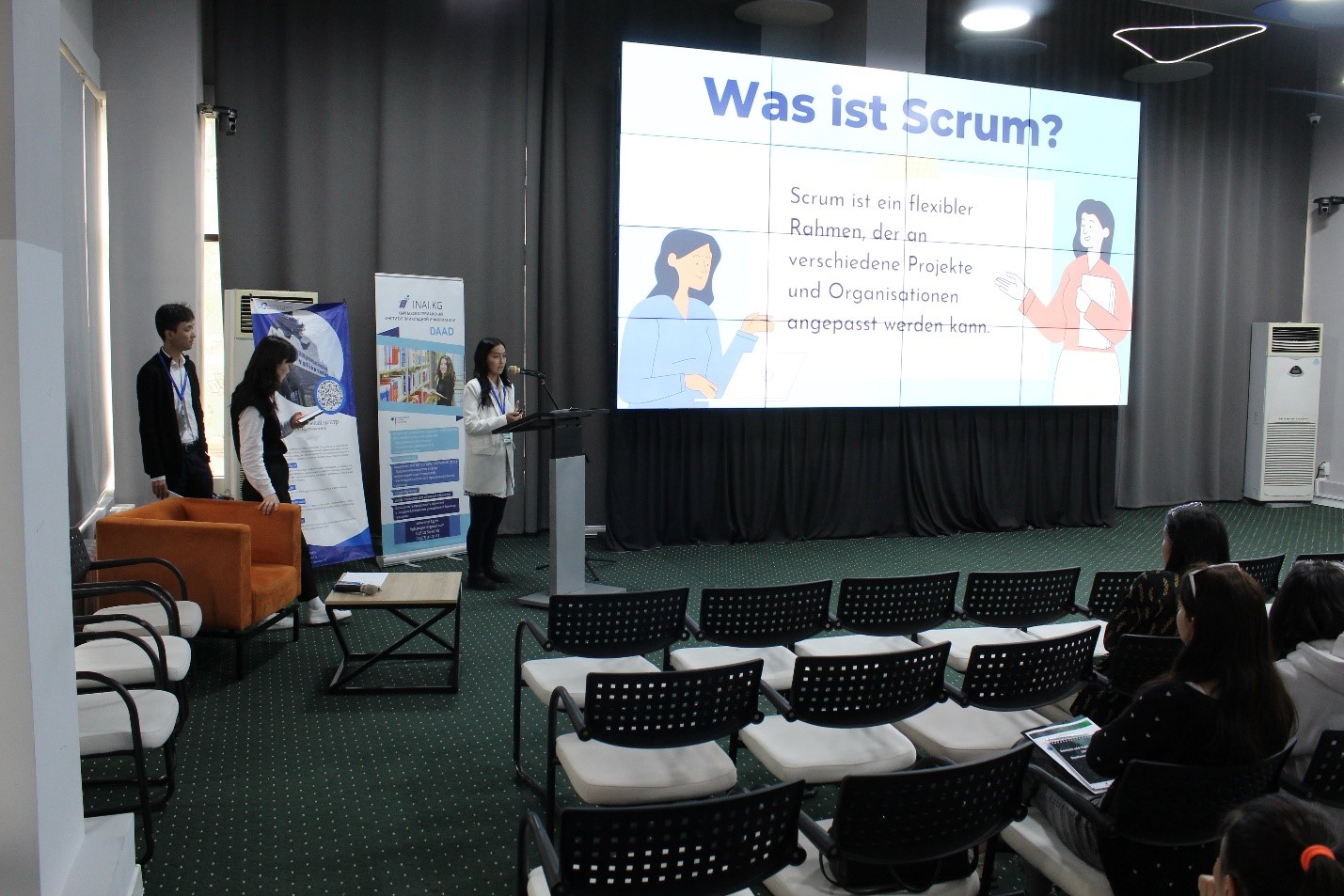 Professors from INAI.kg associate partner, the West-Saxon University of Applied Sciences, Zwickau, gave lectures at the conference: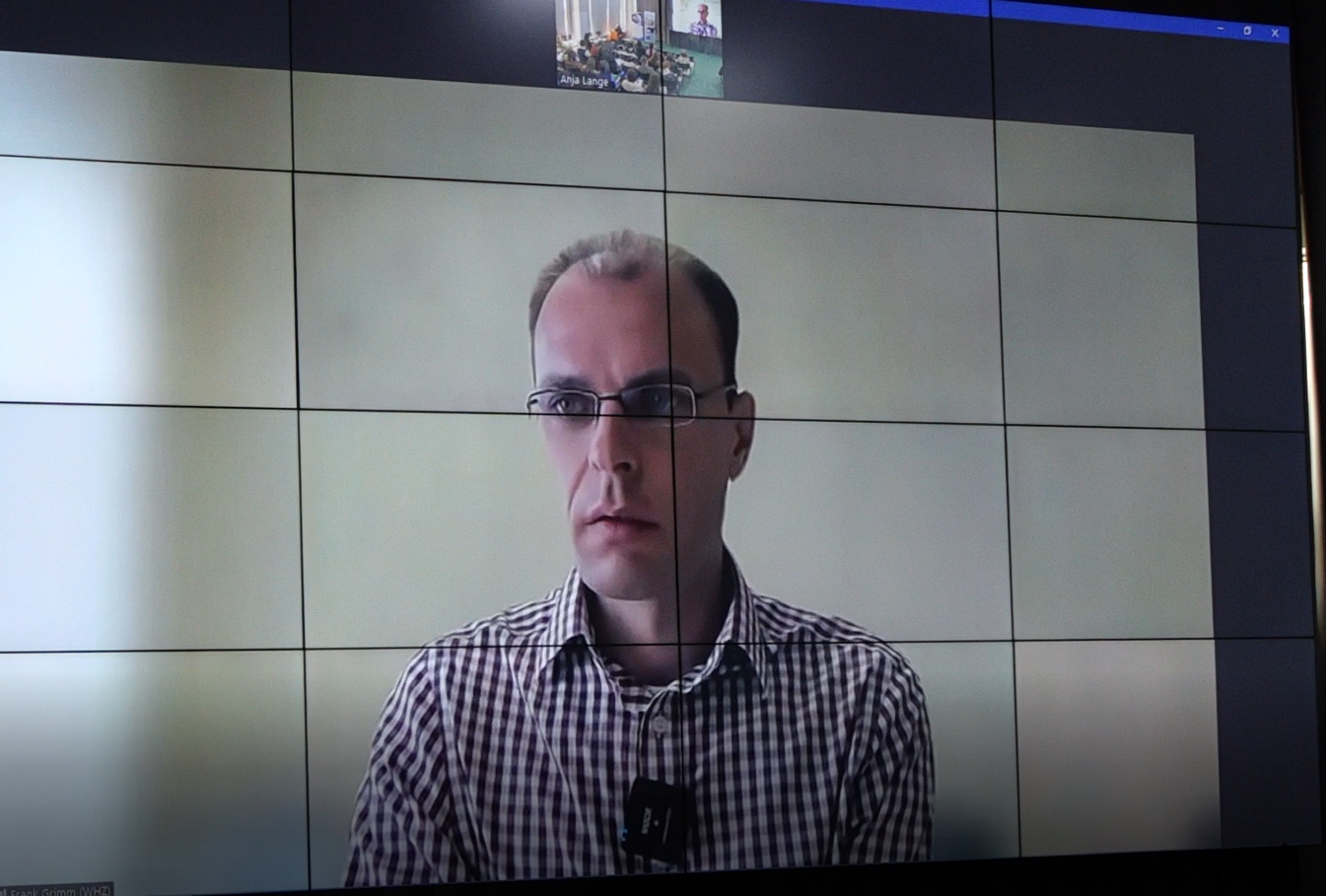 Prof. Frank Grimm on "Computer Science in 21st Century".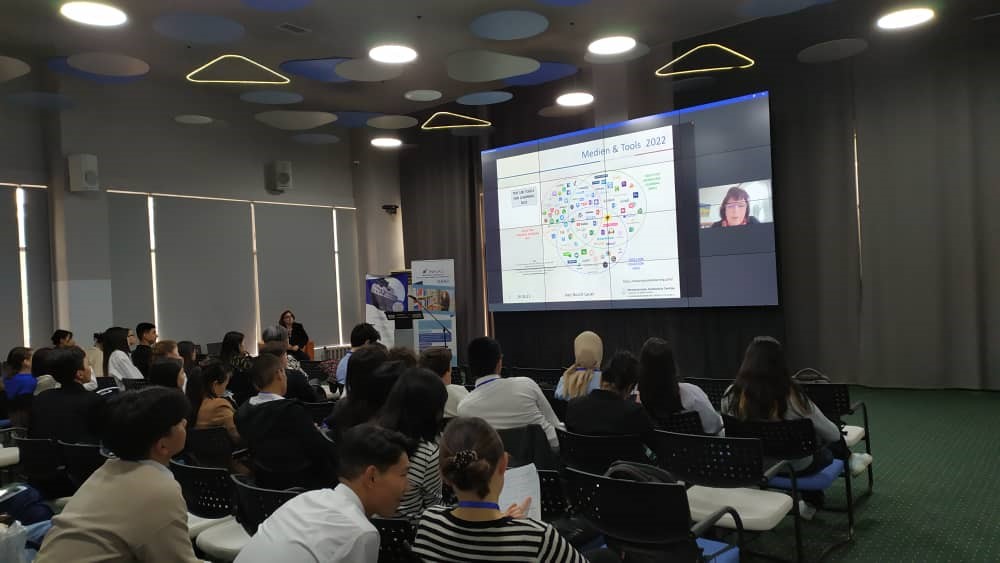 Prof. Ines-Andrea Busch-Lauer on "Digital tools facilitate the learning of technical German".
All participants received certificates of participation and the best projects will be published.
The Kyrgyz-German Institute of Applied Informatics (INAI.kg) is the only university in the educational sector in Kyrgyzstan focused on information technology.
The mission of the institute is to expand the boundaries of IT-education in the Kyrgyz Republic by introducing innovative study programmes of German universities in this field.
For all questions:
+996 990 008 108, anja.lange@inai.kg