The IX KIT-Forum took place on 29.04.2023. The main topic, was "Progress of Digital Economy of Kyrgyzstan".
The best 1st and 2nd year INAI.kg students took part in the KIT Forum:
Kurbanov Amit
Rustam Samsayev
Dogdurbaev Emirlan
Aikanysh Lailieva
Baktybekov Nursultan
Tashbaev Baitur
Aliyev Aaly
Talatbek u Baitemir
Pratov Timur
Ilya Yugay
Dastan Sharshekeev
And there were other students of INAI.kg, who cared and wanted to get some experience in the IT-sphere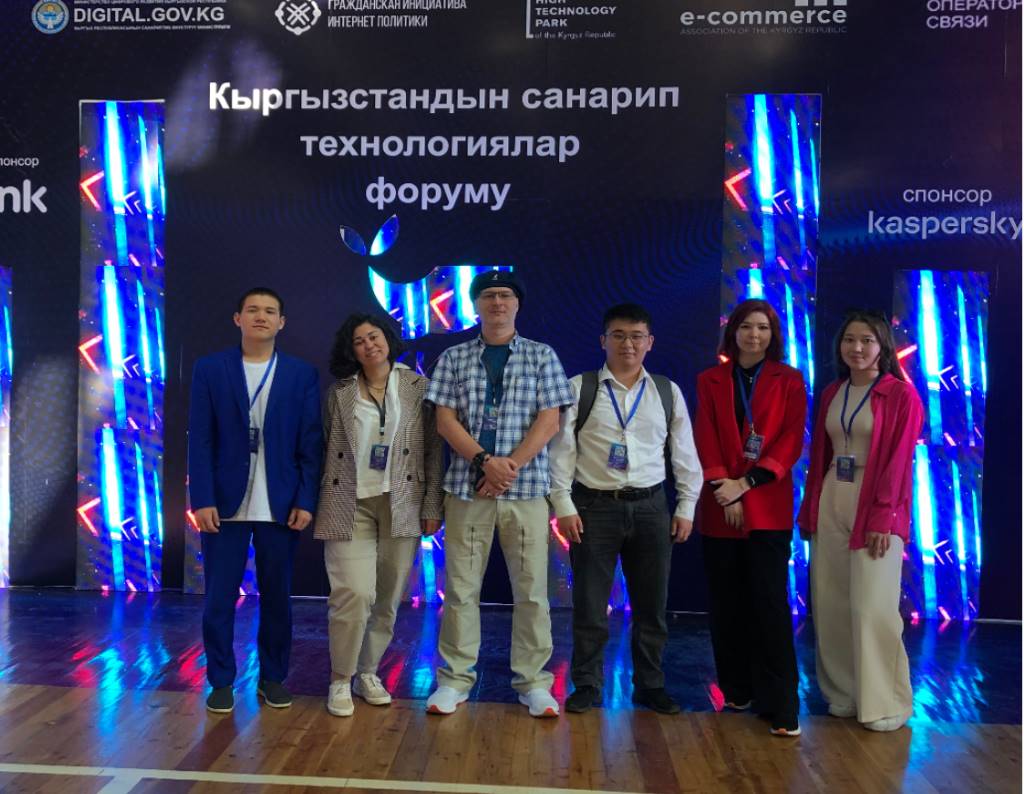 INAI.kg students got a great experience not only in theory, but also in practice.
They took part in master classes, got acquainted with the developers of popular companies.
Our students participated in events such as:
Master classes
IT solutions exhibitions
IT Awards ceremony
Meetings with the largest IT companies, such as Yandex, Kaspersky, MEGA, MBank and many others
INAI.kg students of this forum had the opportunity to meet with in-demand developers and gain experience in the development of the IT sphere
During the process, 1st and 2nd year students took part in discussions by GAME DEV, SoftProm, Ipmrov Hub, Mad Devs, etc.